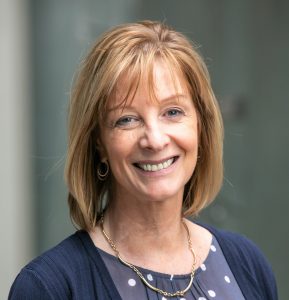 The Scope Group today announced the appointment of Kate MacRae to the position of Chief Executive Officer of the Scope Group.
Kate takes on the mantle from outgoing CEO, Dr Jennifer Fitzgerald AM, who completes her tenure on 4th February 2022.
Scope Chair Professor Sanchia Aranda AM says, "We're delighted to announce Kate's appointment after an extensive search. Her strong leadership skills and experience, and her vision for social impact make her the ideal person to lead Scope into the future."
Kate is an accomplished CEO and Board member in the health and disability sectors. She is joining Scope from Able Australia, where she held the role of CEO since 2017.
Kate says "I am honored and excited to have this opportunity to lead Scope, and to build on the legacy of Dr Fitzgerald.
"Scope has continued to be at the forefront of excellence in service delivery in the Victorian disability sector. With its expansion into NSW, Scope is now able to increase its social impact and raise the voice of advocacy for people with disabilities.
"I look forward to working collaboratively with customers, families and staff to explore their aspirations for the future of Scope. I am committed to ensuring that Scope retains its focus on providing a quality, evidence-based service and its profile as a leader in innovative practice."
Kate has led important social impact initiatives as CEO of Able Australia. Under her leadership, the organization established the internationally recognised Deafblind Centre of Excellence in 2019 to improve outcomes for people who are deafblind.
Prior to Able Australia, she held various executive and leadership roles with Monash Health, Vision Australia, LGA Associates, and clinical roles in mental health, neurology, and pediatrics.
Kate is a Non-Executive Director with Deafblind International and was a Clinical Representative on the AHPRA Board of Occupational Therapy. She is a Graduate of the Australian Institute of Company Directors.
She is also founder and Chair of The CEO Collaboration, a membership body of 90+ NDIS providers.
Kate takes up her appointment on 26 April 2022. Scope's Chief Strategy and Business Development Officer, Peter Hartnett, will be Interim CEO from 5 February until Kate commences.
The Scope Group is one of the largest disability services providers in Australia, recently strengthening its foothold in New South Wales with the acquisition of Disability Services Australia (DSA).