Our Australian Disability Enterprises provide meaningful direct employment for people with a disability.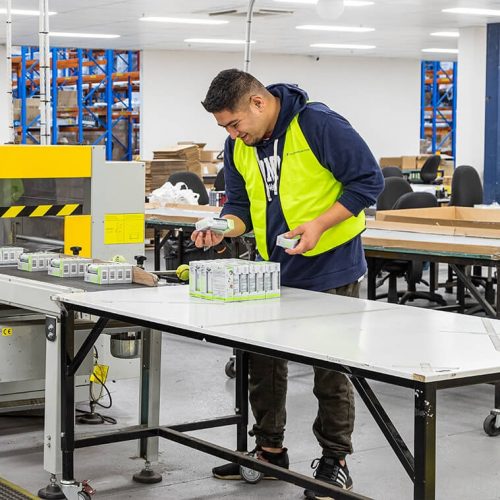 need business
packaging solutions?
If your business is looking for cost-effective, quality packaging solutions, DSA can provide strategically-located, NSW-based teams to support all your unique needs.
With a strong history of providing third party supply chain solutions for more than 70 local, national and international businesses each year, we also give people with disability the opportunity to gain valuable skills and meaningful employment.
We understand, just like our team, every one of our customers is also unique. We work with you to understand your business, and tailor our solutions to your requirements.
Our modern, high-volume facilities and state-of-the-art equipment ensure fast turnaround, accurate lead times and quality solutions.