Help a school leaver with disability kickstart their career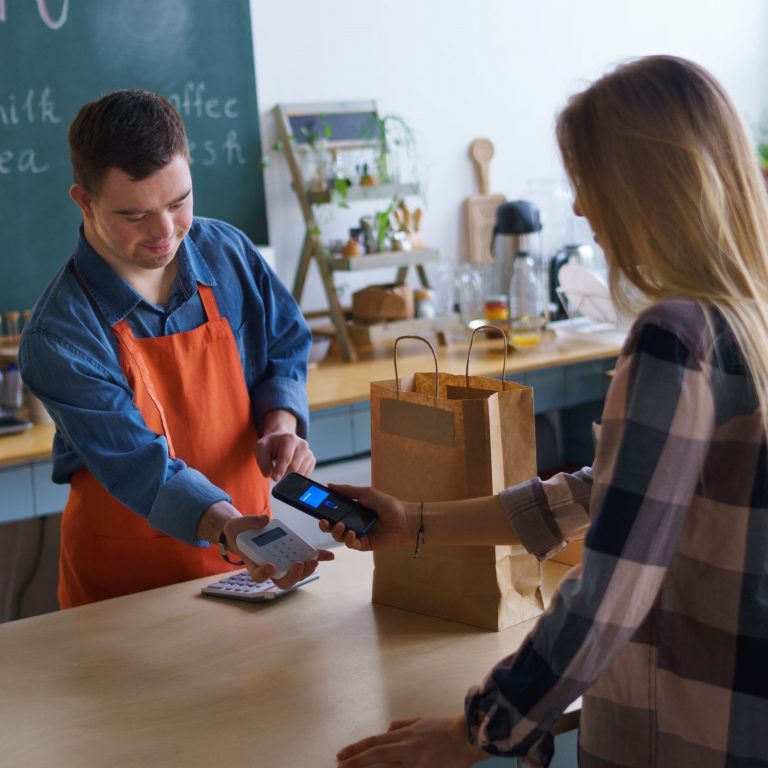 can our school leavers work with you?
At DSA, we know leaving school and thinking about joining the workforce is both incredibly exciting and often quite intimidating for young people.
For people with disability, its the worry about performance, being able to fit in and just understanding the workplace, among many other factors, can affect their confidence.
Despite this, research tells us diverse workplaces are more productive and successful.
As an employer in our community, you are invited to help a young person with disability kick off their career, and help your business grow and succeed at the same time.
Our School Leaver Employment Support program (SLES) provides young people who have an NDIS plan with an opportunity to prepare themselves for work, practice skills and communication, before being placed in a work experience role, in a business just like yours.
Once placed, we continue to support them, and you, so you both find the experience beneficial and rewarding.
become a LearnAbility partner
For people with disability who are ready to join the workforce and excitedly looking out for opportunities, our RTO, METS Training Services, offers the LearnAbility program.
Run over four-to-six weeks, we again help job seekers of all ages upskill and ready themselves, before introducing them to one of our partner businesses. While on-the-job with you, they will undertake a recognised skill set that supports their goals of working in your industry.
During their placement, they may, for example, learn how to prepare the beverages on your menu or ring up the cash register, or they might get skilled in preparing an accommodation setting for the next guest.
Whatever your workplace, we can customise a program to suit your needs so you can benefit from the enthusiasm and strong work ethic of our LearnAbility participants.