At DSA, we're genuinely committed to diversity in our workforce. In fact, we know introducing diversity into a workplace makes it more productive and likely to succeed.
We've been growing our team of disability support workers, allied health workers and other specialists for over 60 years, and we have created a strong, knowledgeable, experienced and skilled team.
Together, we're dedicated to providing our participants with the services they need and choose, to live their lives with dignity and independence. 
Join us, and make a real difference in peoples' lives.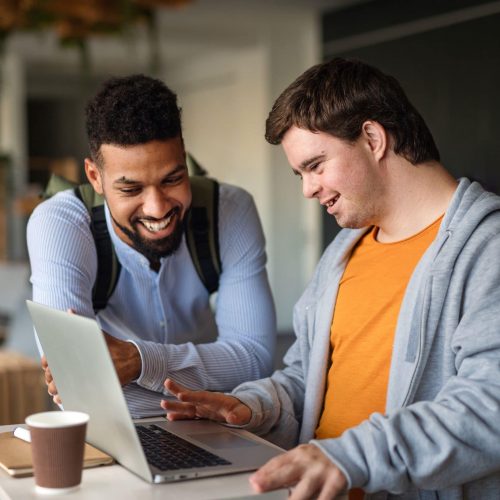 We encourage applications from all backgrounds and skill levels, and we offer on-the-job training and further development through our registered training organisation, METS Training Services.
[current_vacancies][/current_vacancies]
If you can't find the position you're looking for on our job board, get in touch via our Expression of Interest.