Live independently with the support you need.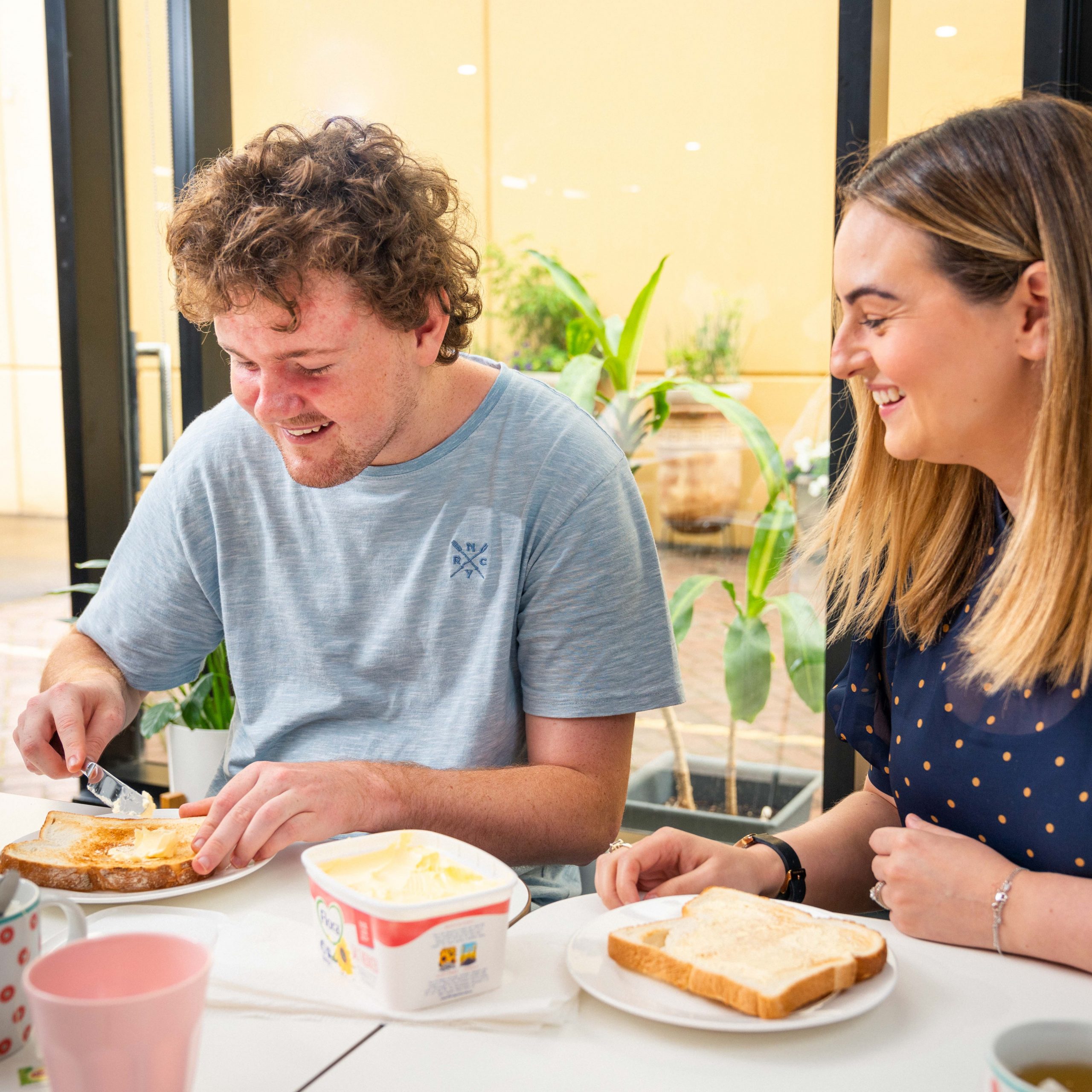 supported independent living
We believe you should be able to live in a space you find most comfortable.
As a person with disability you can enjoy living independently with the support you need at one of our comfortable and safe homes. We factor in everything when supporting you on your search – your individual needs, environment, location and your circle of supports.
Our skilled and experienced Supported Independent Living (SIL) team offers assistance that improves health and wellbeing, and your sense of belonging. They assist you to find opportunities for new social activities and interests in the community, and in building new connections.
We have something for everyone, when it comes to supported independent living (SIL) homes.
We offer villa complexes and group homes with 24/7 support, purpose-built, traditional family homes, high physical needs residences and independent villas, ready for you to move into.
Whether you like an old home with lots of character, or a sleek, modern villa, we have a place for you to call home.
Our home environments are safe, clean and welcoming. Contact us to explore your options, and together, we can find your next perfect address.
Assistance with Daily Life
Assistance with Social & Community Participation
Improved Health and wellbeing
Improved Daily Living