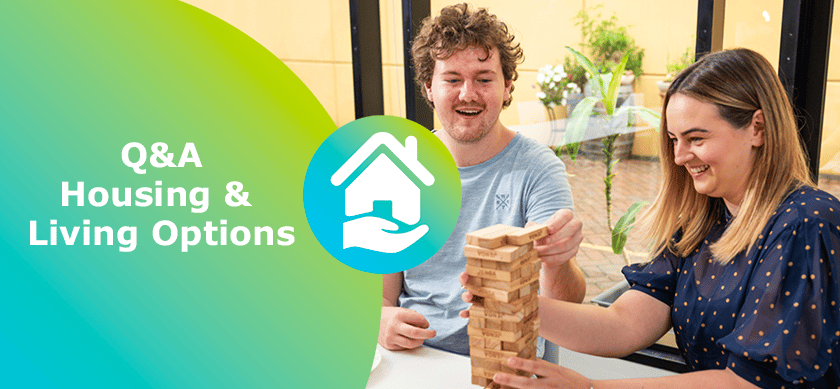 Every person is different – we have different things we like, different goals we want to achieve and different ways of living. With this in mind, DSA has a variety of Home & Living Supports that cater to the different needs and requirements of our participants and People With Disability looking for housing. 
It's a lot to navigate, especially if you're just getting started on what all the options are, so here are a few answers to the our most frequently asked questions.
Have any more questions about your housing options with DSA?
Please contact our friendly and dedicated team who can assist!