Spacious comfortable villas in Cambridge Park
Spacious modern villas suitable for participants looking for a quiet shared home with friendly, sociable residents.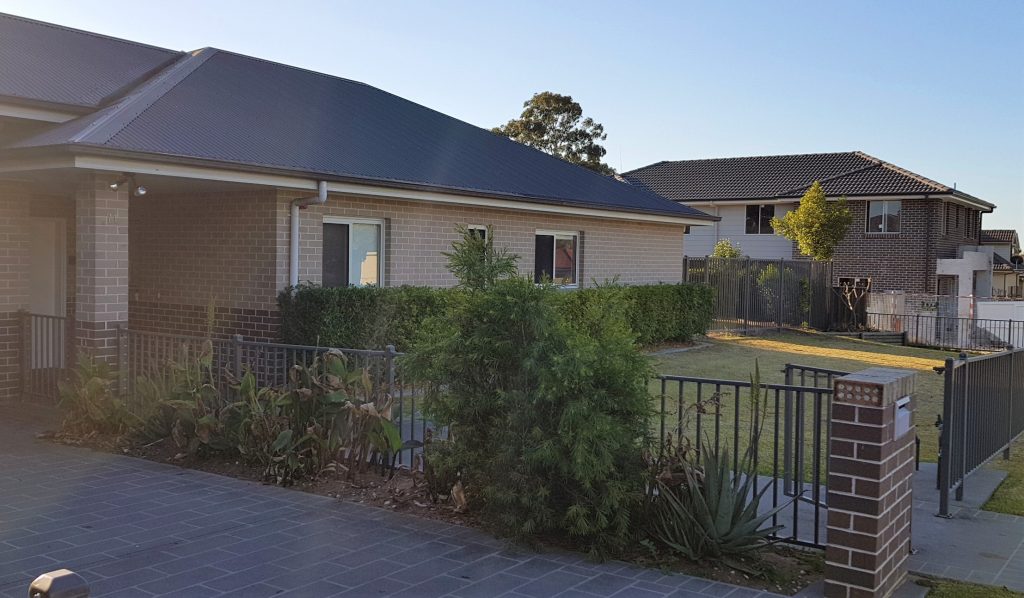 Applicant must be eligible for funding under the NDIS (National Disability Insurance Scheme).
Two 3-bedroom villas set on a large block in a quiet residential area.
Modern villas with gated front yard and backyard.
Shared bathroom, kitchen and lounge / dining areas in both villas.
Central heating and air-conditioning.
Large spacious backyard with BBQ and covered patio for relaxing or entertaining.
Basketball court for games and sports.
Connected staff office.
Home has a fully maintained vehicle.
Located in the Nepean Health District/Penrith LGA.
10 minute walk to local shops and public transport.
3 males aged between 18-40 who engage in community and support activities
Participants work and do training activities, and celebrate birthdays and public holidays together. They are friendly and enjoy watching footy, fishing and listening to music
Males aged over 18 who are friendly, social individuals with interests in sports and community activities.
24 hours support roster with active wake shift.
Support staff
– are experienced in managing participants with intellectual/ psychosocial disabilities and/or mental health.
– have specific skills and competencies in building self esteem and developing plans to achieve individual goals.
– are experienced in supporting participants to access the community.