enjoy a break at our short term accommodation (respite) home in Picton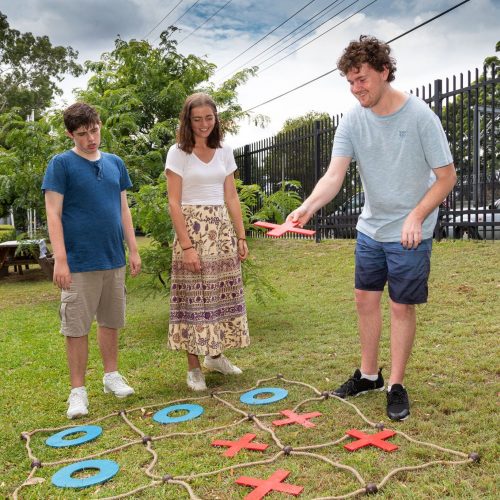 Who doesn't like a holiday? And when you add fresh country air, onsite activities and plenty of beautiful space, the idea only gets better!
At DSA, we know you sometimes just need a break – a change of scenery, an opportunity to unwind, the chance to just be somewhere else.
Our supported breaks (respite) service at McFaul House in the lovely Picton area just outside of Sydney, is a great short term accommodation (STA) home. Backing onto acreage, the house is fully accessible and equipped for high support visitors, and not far from local shops and cafes.
There are heaps of activities to choose from like sightseeing, swimming, bowling, shopping or going to the beach. Our at-home activities include self care and life skills training for independent living.
Our trained and helpful staff are always close by to offer support and assistance, as needed.
Our service is available for participants aged 18 and over.
Relax, reset, recharge, unwind and enjoy!
Assistance with daily life

Assistance with Social and Community Participation

Self Managed Transport