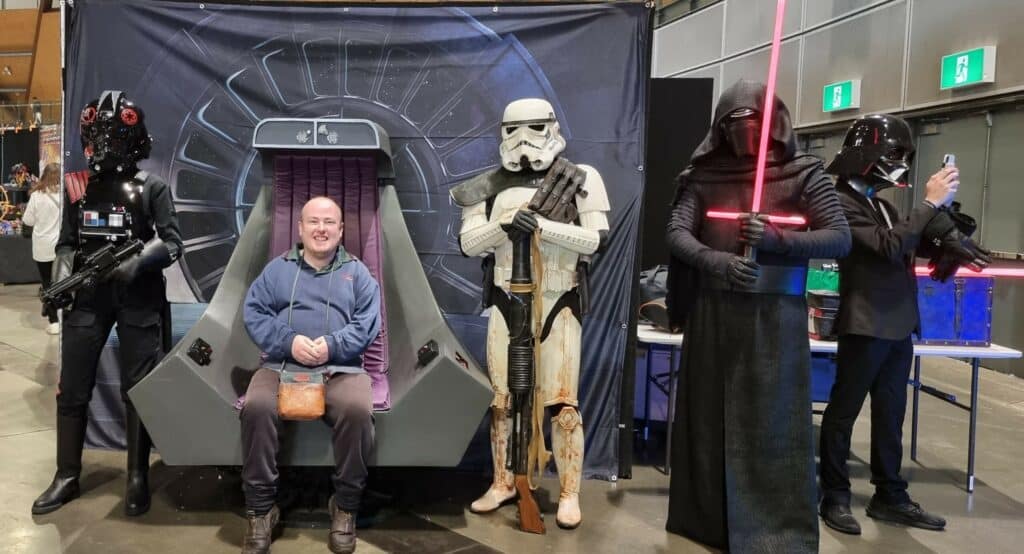 When Eddie and Daniel found out about ComiCon from one of their support team Terri, they knew they had to be part of the fun! Both participants sat down with us recently to share their experience.
Eddie: My support worker, Terri told me about ComiCon, she told me her daughter goes every year. It sounded so great with everyone dressing up and having fun. It's a day for people who love comic books and pop culture which is totally my thing!
I have been living where I am now since early last year. It's a nice place to live, we do heaps of activities.
When I moved in, Daniel was already living here. He was nice to me, and we chatted to get to know each other. We decided we liked each other and as we kept talking we found out that we have stuff in common. We both like movies and TV. We watch Home and Away together every night at home.
We always talk about movies and we were both excited when Terri told us about ComiCon.
Once we knew about it, the support staff helped us plan a day out. It was a bit tricky because of Covid-19, the event moved from a big venue to The Dome but we made it work anyway.
When we got there on the day it was a hot summers day and there were so many people there. So many people dressed up like characters from their favourite comic book or movie. I didn't really like all the people dressed up, but I did like seeing the Star Wars stuff, that was my favourite.
I'm planning another holiday this year; I'm going to go to Canberra to visit Questacon which has exhibits all about science.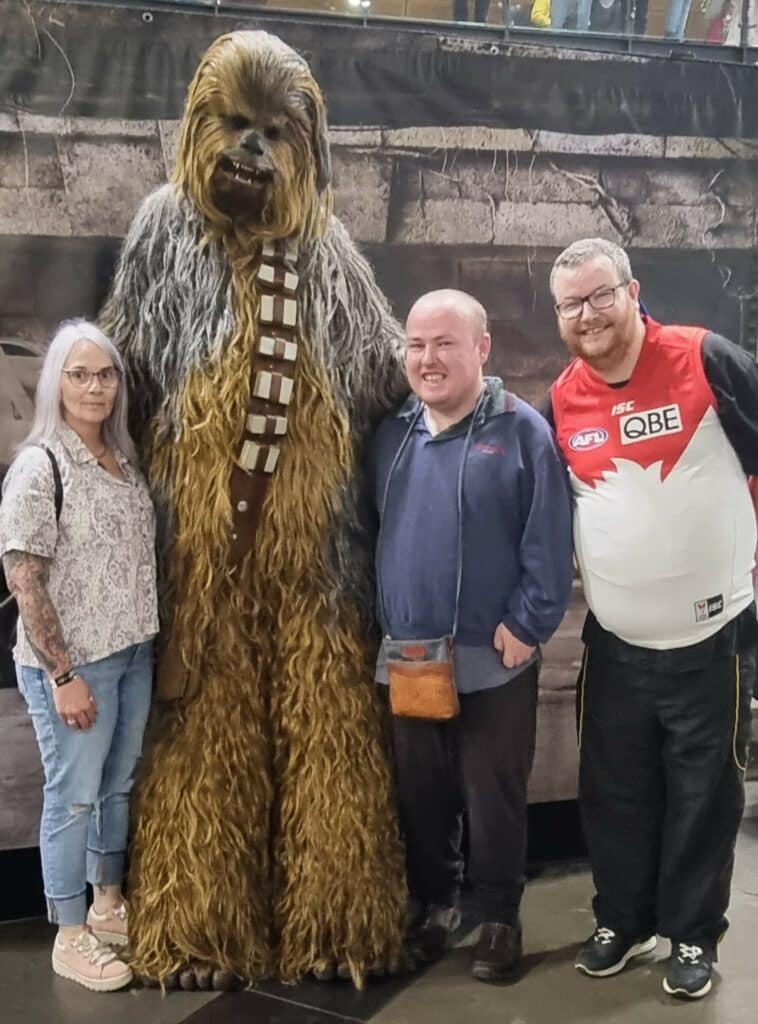 Daniel: Last year I was at home and Eddie came to visit a few times, we would chat when he visited, and he was good to talk to. I liked him straight away which was lucky because he ended up moving in.
We figured out early on we both like movies and TV. I do like more scary movies than Eddie, Halloween is my favourite. Terri our support worker is a big horror fan too, it's fun to have that in common.
Once Terri knew we both had similar interests she suggested we go to ComiCon, she knew we would like it. Terri is a good support worker; she listens to us and supports us to do heaps of fun stuff.
With Terri's help, Eddie and I went to ComiCon, and it was awesome. I was shocked when we arrived at how much effort everyone puts into their costumes and CosPlay outfits. I was really impressed by that.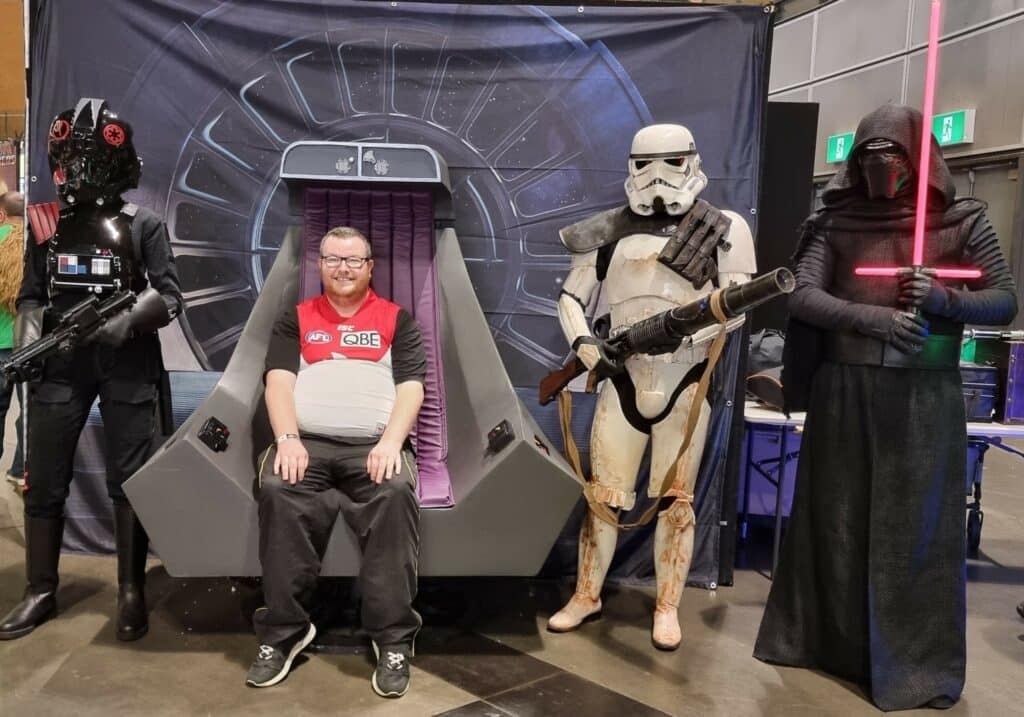 There were so many people in character at ComiCon. Eddie and I both got to see the Star Wars people which we both like. The emperor and Darth Vader are my favourite, I got a photo in the Emperors Chair!
I'm a big Transformer fan and there were heaps of people with interesting costumes of different Autobots and Decepticons. If I had to pick a favourite Transformer, I would say it's Optimus Prime. There were heaps of Optimus Primes at ComiCon!
We are lucky to live where we do, we always do activities together. We are already planning to go to Questacon later this year. They have an Earthquake simulator there!
Who knows what will be next. To the Galaxy and beyond!