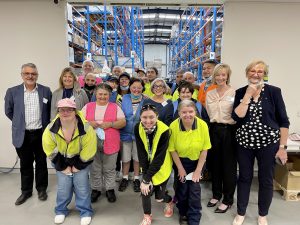 Today we welcome Kate MacRae as Chief Executive Officer of the Scope Group.
Kate is an accomplished CEO and Board member in the health and disability sectors. She is recognised for her leadership skills and her vision for social impact, making her the ideal person to lead Scope into the future.
On joining Scope, Kate says, "I am honoured and excited to have this opportunity to lead Scope.
"Scope is at the forefront of excellence in service delivery, focused on providing quality, evidence-based services and being leaders in innovative practice.
"People are at our heart, and I look forward to working collaboratively with the people we support, families and our staff to explore their aspirations for the future of Scope.
"I am excited to be leading an organisation focused on raising the voices of people with disability to live with choice and control. 
Kate joins Scope from Able Australia, where she has held the role of CEO since 2017. 
The Scope Group is one of Australia's largest disability services providers, strengthening its foothold in New South Wales with the acquisition of Disability Services Australia (DSA) in late 2021.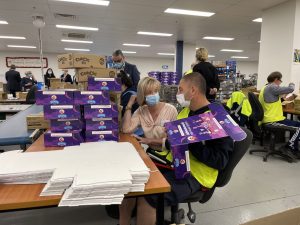 On her first day, new Scope CEO Kate MacRae catches up with supported employee Khaled who shares with her that he has been with DSA 24 years and enjoys his job.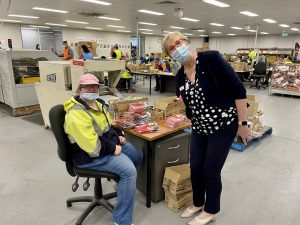 DSA employee of 11 years Elise was eager to show her workstation to Scope Board Chair Prof Sanchia Aranda AM during her recent visit with new Scope CEO Kate MacRae. Elise was working on a Colgate project, including toothbrushes and toothpaste.